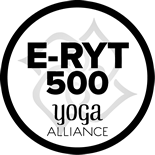 Back to the Basics of Kripalu Yoga with Judy Grier.
Dear yoga community the entire world is being stripped down to essential basics.  It's a time for reflection for all of us to ask ourselves what exactly do we need to thrive not just survive this global health crisis. Our yoga practice teaches us philosophically that everything we need is inside us and we are inherently interconnected with all others. Kripalu Yoga has always emphasized the teacher within, the "wisdom of the body" the Divine intelligence of Prana or energy that flows through all life.
At this time when we find our lives and daily routines most disrupted by social distancing and staying home we miss the unity of community from our local yoga studios. Guru Dev always said, "Of all the gifts we receive from Yoga and they are many, the gift of community may be the greatest of all."  So how do we stay connected while apart? Many yoga teachers and students are choosing from online video options such as Zoom or U-Tube to offer classes. I invite to all to seek out the support of your sangha in this way. In addition to practings online with teachers, I encourage all of you to also seek out the solace of Self practice at home. Explore the wisdom of your body. Trust your inner teacher and learn to be guided from within. Empower yourself.   ALL yogis should have both an individual home self guided practice as well as a group guided practice with a teacher.  Each are unique experiences meant to enhance, support and inform one another. As we explore our way through this time of awakening each of us will ultimately find what practices works best for us individuals.
As a Kripalu Yoga teacher for over twenty years I know my intention is to always support individuals in their quest for personal transformation. An excellent guide can only take you so far. Then it's up to you.
The mind creates the abyss the heart crosses. _ Sri Nisargadatta Maharaj

Move out of the mind stuff. Calm the chitta. Cross over.  Follow your heart. Let love guide you. Be present in the stillness. Move deeper. Trust the process. This is the transformational power of Yoga to connect you to Higher Self or Universals Consciousness or "Big Mind" as Eric Shiffman likes to call it. When we reside in this heart of practice we become one with ALL.
Today just begin with 5 minutes of self guided practice. Here is a simple pose to get you started. Just breath, relax, feel, watch and allow.