"
Sound Healing Sessions
Our new signature individual Synergy Sound Healing Sessions in and near Cape Girardeau are the perfect non contact energy bodywork. Vibration is the essential dance of all life. Our unique Synergy Sound Healing Session incorperate metal singing bowls, chimes, and gong sounds to invite a peacful calming sound session that promotes relaxtion and decreases stress and tension. Deep relaxation helps promote the immune system and stimulates the release of beneficial hormones. Metal bowls are placed on the body where sound and vibration are used for balancing chakras and meridians or the subtle body's basic energy centers.
Judy has completed Level I Sonic Massage Therapy Training, Group Sound Healing Faciltation and Integration with Patti Pellerito from Center of Sound St  Louis Missouri and has a Certificate in Music Therapy and Sound Healing from Allegra Learning Solutions, through Holisitic Nurses Association.
Fees: 50$ /45 minute individual session. To schedule an individual Synergy Sound  Healing Session submit the form below or call us 573-200-6465. We are open Tuesday through Saturday by appointment only.
Note: Sound healing with crystal or himalyan bowls may be containdicated for person with a pace maker, metal rods, and or history of seizure disorders. Please let your therapist know if you have any of these health related issues prior to your  sound healing session.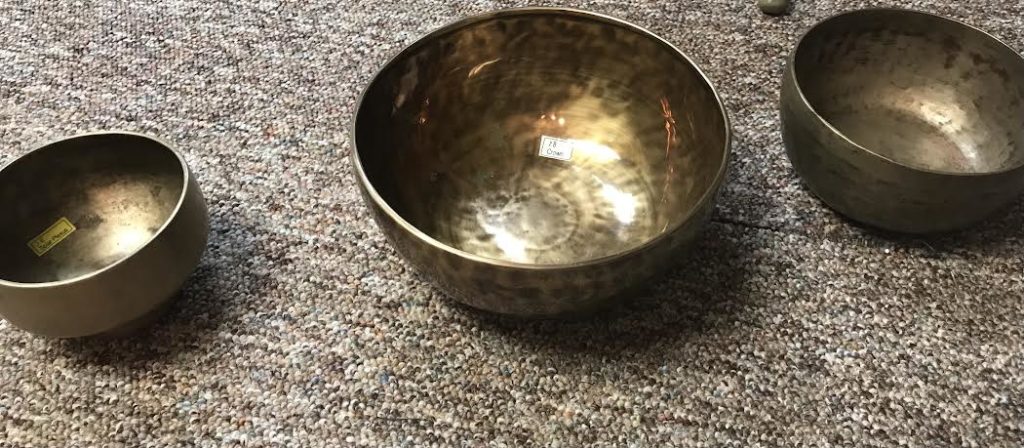 Small group Deep Relaxation Sound Meditation workshops are offered monthly usually on the second Saturday. Please see the events page for future dates and times. These events sell out quickly and early registration is always recommended.
Namaste