NewMoon Reiki Healing Circle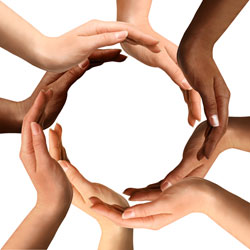 As practitioners of Reiki we know how important self care is. We also understand the value of community and sharing experiences together. The Reiki circle is open to anyone interested in exploring Reiki for self health . Our intention for our circle is simple. Healing Self/Heals All.
New Moon Reiki Circle , is a gathering of like-minded practitioners who participate in group Reiki healing treatments. The main purpose for the sharing circle is to give and receive Reiki in an atmosphere of friendship, and positive energy. We practice self care series, Reiki Meditation and Reiki hands on healing.
The Reiki gatherings are by donation to cover the costs of space and tea. Following Dates for 2019
July 2nd: Tuesday 6:00-7:00pm
August 1st : Thursday 6:00- 7:00pm
September 3rd Tuesday 6:00- 7:00 and Sunday 29th 6:00-7:00
October 27th Sunday 6:00-7:00pm
Nov 26th Tuesday 6:00 -7:00 pm
We will use the Three Diamond Meditation in our circle of self care and then send the essence of energy out for healing in our community, country, world and the wellness of all beings.