What Is Reflexology?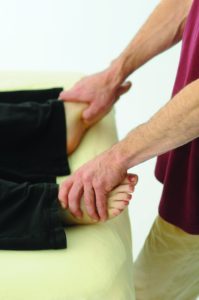 Reflexology is a unique method of using the thumb and fingers to stimulate more than seven thousand two hundred nerve endings in each foot. These nerve endings correspond to all parts of the body, including organs and glands. Some reflexologists also work with the hands and the ears. Stimulating the appropriate region is intended to eliminate energy blockages thought to produce pain or disease in the related areas. Reflexology is used to prevent, rather than cure, and is used to relieve a wide variety of ailments. Reflexology can relieve stress and tension within the body. It improves circulation and lymphatic flow and works to unblock nerve impulse pathways. These benefits all work toward helping the body to heal itself by restoring balance to the vital energies.
My Synergy Reflexology sessions may also include warm stones and CBD oil  or Reiki and Reflexology, for happy feet and happy minds. Reflexology 45 minute session 50$.  To request an appointment day and time please submit the form below or give us a call 573-200-6465
Contact Us to schedule your appointment.