Judy Grier, RN, LMT, E-RYT 500 is a retired registered nurse, licensed massage therapist, experienced  yoga teacher, and a Reiki master.   Her professional career includes integrating the holistic healing arts of Reiki, massage, mediation and yoga to promote health and wellness of mind, body and spirit.
Judy graduated from The Natural Health Institute in Nashville Tennessee with a certificate in massage therapy and is currently licensed as a massage therapist in Missouri at The Center for Massage Therapy, Cape Girardeau, Missouri. She has been a Reiki Practitioner for twenty years and teaching Reiki Classes since 2019.
Her yoga path took her to the Kripalu Center for Health and Wellness where she completed both her 200 and 500 hour professional yoga teacher training programs.  She is an experienced yoga teacher with over 5000 hours of class room teaching and a member of Yoga Alliance and The Holistic Nurses Association. She currently teaches anatomy, philosophy and yoga lifestyle classes in both 200 hour and 300 hour professional yoga teacher training programs as well as contact continuing education hours for yoga teachers and massage and bodywork therapists.
Her meditation practice is grounded both in Tantric Yoga traditions and Buddhist practices of Metta and Mindfulness. She has studied meditation with Stephen Cope, Sharon Salzberg and Thich Nhat Hanh in the Buddhist tradition and Tantra Mantra initiation with Pandit Rajmani Tigunait of the Himalayan Institute. See our Deep Relaxation Sound Meditation Classes .
She also teaches workshops and classes online via Zoom Class Room and in person as for Reiki, yoga and meditation workshops and retreats in the Heartland area of Southeast Missouri, Southern Illinois, Kentucky and Tennessee.
Connect with her now @  https://www.judygrier.com/contact-us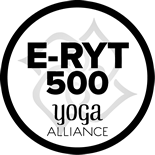 _______________________________________________________________________________________________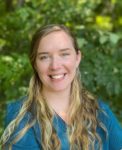 Julia D. Helton, LMT is dedicated to helping others manage their pain and tension. A graduate of Metro Business College class of 2014, she's been a licensed massage therapist for 8 years. Her passion for learning pain patterns led her to continue her education with Coaching The Body Institute of Evanston, Illinois. Taking courses such as Thai Fundamentals, Hands Free Thai Massage, and Functional Anatomy has deepened her understanding of referral pain and retraining the nervous system to relax overworked muscles. Julia is drawn to Thai Massage because it allows a deeper meditative massage while gently passive stretching. She also enjoys offering Swedish, Deep Tissue, Prenatal, and Lymphatic massages. 
During 2020 Julia became interested in sound healing vibrations and wanted to offer a service to her clients that didn't have to include hands on massage. She now offers Sound Vibration Lounge sessions to clients. Her vision for creating Well–Being Healing Arts is to offer more creative healing serivices to the community such as sound healing and movement meditation classes. When she's not massaging Julia is spending time with her pets, traveling, hula-hooping, and fire performing. Contact her with questions at Jdhelton2011@gmail.com