Judy Grier, RN, LMT, E-RYT 500 is a registered nurse, licensed massage therapist, experienced  yogi, and a Reiki master.   Her professional career includes integrating the holistic healing arts of massage, mediation and yoga to promote health and wellness of mind, body and spirit. Judy graduated from The Natural Health Institute in Nashville Tennessee with a certificate in massage therapy and is currently licensed as a registered nurse and massage therapist in Missouri.  Her yoga path took her to the Kripalu Center for Health and Wellness where she completed both her 200 and 500 hour professional yoga teacher training programs.  She is an experienced yoga teacher with over 4000 hours of class room teaching and a member of Yoga Alliance and The Holistic Nurses Association. She currently teaches anatomy, philosophy and yoga lifestyle classes in both 200 hour and 300 hour professional yoga teacher training programs.
Her meditation practice is grounded both in Tantric Yoga traditions and Buddhist practices of Metta and Mindfulness. She has studied meditation with Stephen Cope, Sharon Salzberg and Thich Nhat Hanh in the Buddhist tradition and Tantra Mantra initiation with Pandit Rajmani Tigunait of the Himalayan Institute. See our Deep Relaxation Sound Meditation Classes .
She also teaches private individual yoga sessions online via Skype or Face Time and in person as well as small group private sessions and online yoga and meditation workshops and retreats in the Heartland area of Southeast Missouri, Southern Illinois, Kentucky and Tennessee.
Connect with her now @  https://www.judygrier.com/contact-us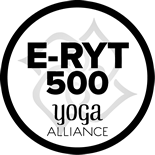 ---