We are pleased to be able to offer individual private yoga and meditation sessions to our clients at The Center for Massage Therapy in Cape Girardeau, MO. These yoga sessions are designed specifically to meet your individual health and wellness goals. Working together with your certified E-RYT 500 hour yoga teacher you will create a movement and meditation practice that addresses your specific needs to incorporate into a home practice. You may come in person or have a session online.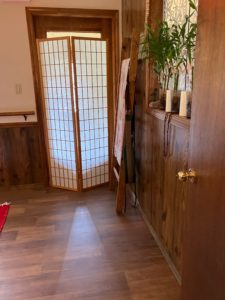 Private yoga sessions are held in our beautiful serene new private yoga room, or Zoom Class Room of Face Time.  You may choose from a dynamic practice of working at our new yoga wall and using therapeutic balls to release trigger points, or a more gentle supportive practice of passive postures for stress reduction.  60 minutesingle  private yoga session is 65$ by appointment only. Four Class online yoga package $199.00    For questions please call 573-200-6465.
Purchase an online Yoga 4 package class session here now by completing the form below.
Yoga and Meditation 4 package/ online only private class passes
Please complete this form to register for the event.
"*" indicates required fields