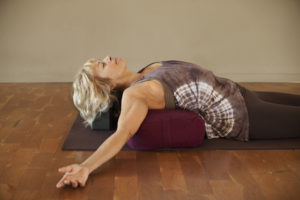 "Yoga teaches us to cure what need not be endured and endure what cannot be cured." B.K.S. Iyengar
Why chose online at home individual sessions? For the freedom to practice from anywhere with a qualified professional level yoga teacher. I'm located in Jackson Missouri at The Wellness Spa. You may be located nearby or far away and that is the beauty of online classes. It bridges the gap between students and teachers and unites us together in yoga practice. I offer individual sessions in Yin Yoga, Restorative Yoga, Gentle Yoga and Reiki Meditations.
Getting Started: Fill out and submit an online yoga session appointment time.  I will review that request and contact you by email to confirm a date and time for our online practice.  I encourge all clients to commit to a weekly practice if possible at a time that is mutually agreeable. We plant a seed. It needs a little time and watering to grow. You may cancel or reschedule your appointment within 48 hours without any penalities.
Equipment Needs: You will need a laptop or IPad with a good internet connection. We will create a link call through Skype of Face Time and set our computers where we can see  and hear each other. Other than that all you need in your yoga mat, some comfortable yoga clothes, a few simple household items such as a towel, pillows and or blankets and 30 minutes of un interrrupted time to practice.